Reliable
|
Trustworthy
|
Universal

Passionate about providing site protection and security solutions in British Columbia, Alberta and across Canada.
Customize your security program to match the needs of your industry and location. We'll assess, run, and oversee your whole security program whether you require site security or multiple site roving security. Our all-inclusive security services may include camp security, roaming patrols, VIP protection services, and narcotic or explosive dog services. Our security experts are also available for risk assessments and security consulting.
Increase your security posture by using a security firm with law enforcement experience. Our qualified personnel can manage on-site security concerns, such as vandalism and property protection. We'll efficiently gather and preserve valuable evidence for the police and effectively pass of serious investigations to the appropriate authorities. Our full range of security services help keep your worksites operating safely for everyone.
Site security can also benefit from on-site narcotic or explosive detection canine services. We can provide the narcotic or explosive detector dogs as well as experienced and fully-trained handlers with law enforcement experience to follow up and manage the appropriate investigations. Support your company's drug or alcohol policies and create a safe work environment with on-site drug dog searching and on-site security services.
For more information on Canine Drug and Explosive Detection, please click here.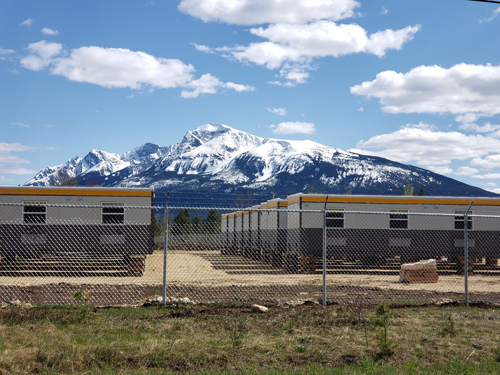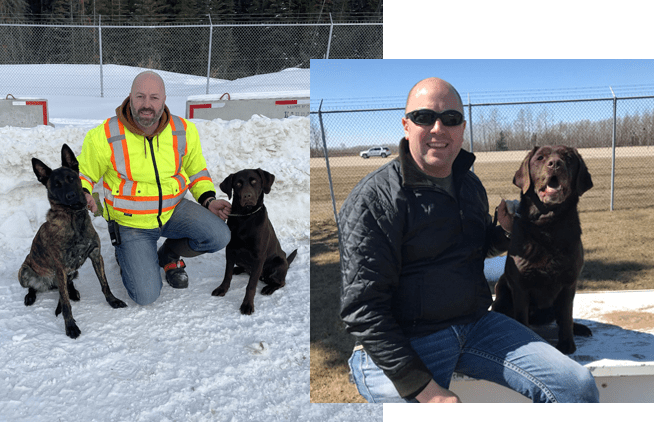 Founded on honesty, integrity and professionalism.
RTU Security Solutions is founded on honesty, integrity, and professionalism designed to boost the effectiveness of your security program. Our team is available to protect your operations with site security managed by professionals with backgrounds in law enforcement. We offer a range of site protection services and security consulting to improve the protection of your assets, property, and personnel. Whether you're looking for a security firm to oversee the entire security program of your operations, need support implementing new security protocols, or want to assess your current security program for vulnerabilities and opportunities, our team is here to serve.
✓

  Free Consultation   

✓

  35 Years of Service  ✓ Affordable Fees
✓  35 Years of experience  ✓ Law Enforcement Background  ✓  Affordable Fees
✓ Canine Narcotic Detection is Available   ✓ Three Levels of Security
A Proud Member of: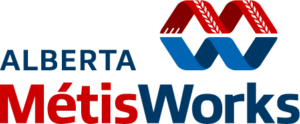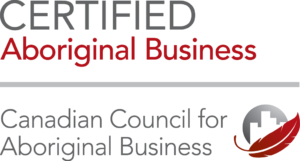 Impactful security solutions that ensure peace of mind
Are you looking for top-tier personal and event security in Alberta? Then you are at the right place. At RTU Security, we excel at providing a range of security solutions.
Our team of expert security professionals is dedicated to providing you with unparalleled protection and peace of mind, whether you are attending a private event or just going about your daily li

Different individuals and companies may have varied security needs. The security specialists at RTU Security have served varying security programs with tremendous success.
We provide end-to-end security services and solutions in Alberta and British Columbia.
You can look forward to comprehensive services, including:
Camp Security
When it comes to keeping your campsite safe and secure, you need a security team that you can trust. That's where RTU Security comes in.
Our skilled security professionals are well-versed in all aspects of camp security. These include diverse areas like monitoring access points and patrolling the grounds. We are adept at responding quickly and effectively to any potential threats.
Roaming Patrols
Do you require an impactful security solution that offers comprehensive coverage and fast response times? Then don't forget to check out our 24/7 roaming patrol services.
The experienced security specialists will patrol your property or event space on foot or in vehicles. They are competent in keeping an eye out for any potential security risks. This way, they can respond quickly to any incidents.
VIP Protection Services
When it comes to protecting VIPs, you need a security team that is discreet, professional, and highly skilled.
That's exactly what you will get with RTU Security's VIP protection services.
We have the exquisite skills and experience needed to keep your VIPs safe and secure. Be it secure transportation and access control or close personal protection, we can do it all.
Narcotic or Explosive Dog Services
There is no substitute at all for a well-trained dog in the field of narcotics or explosives detection.
That's why RTU Security offers expert canine detection services for clients throughout Alberta and British Columbia.
Our trained dogs and handlers can quickly and accurately detect a wide range of illicit substances and explosive materials.
Whether you need regular patrols or on-demand detection services, our canine teams are ready to help you stay one step ahead of potential threats.

Offering 3 Levels of Private Security Services

Offering 3 Levels of Private Security Services
Level 1 Security Personnel
Our security personnel is ready to boost your site security profile and provide a consistent presence on-site to encourage the safety, security, and protection of your assets. Our security team will report to the Camp Security Lead or Camp manager to support your operational procedures.
Level 2
All our Security Specialists have prior experience in either law enforcement, the military, or in the field of private security. Our Specialists are ready to lead site security operations. Whether you need to fill an established position or create new security protocols, we're available to make your worksite safe.
Level 3
Our Security Managers have years of experience running multiple site security operations and will effectively manage your regional security operations. Our years of experience in law enforcement, investigation management, and access to other services, such as narcotic or explosive dog services, will keep your job site secure.

  Get in Touch
Here are just a few reasons why RTU Security should be your go-to choice for security services in Alberta:
Free Estimate
We'll sit down with you and come up with something that works for your budget and requirements
Different Packages to Suit Your Needs
We offer a variety of packages, from basic perimeter security to canine drug and weapons surveillance, and everything in between.
24/7 Services
We can work within your requirements and be on site 24/7 if needed.
Unmatched Expertise
Our crew members are highly trained and experienced security professionals. They carry years of experience protecting people and property.
When you go for RTU Security, you can rest easy knowing that you're in the hands of the best.
Comprehensive Services
We offer a broad array of security services to meet all of your needs. These range from personal security and executive protection to event security and more.
Whatever your security needs may be, we have you covered.
Cutting-Edge Technology
At RTU Security, we believe that technology can be a powerful tool for keeping people safe. That's why we invest in the latest security technology. We have hands-on experience in surveillance systems, access control solutions, and biometric identification.
Contact Us for a No-Obligation Quote
Schedule a consultation with one of our security experts
So why settle for anything less than the best? Contact RTU Security today to learn more about our personal and event security services in Alberta and British Columbia.
We look forward to helping you stay safe and secure, no matter where life takes you.
Peace of Mind and Complete Assurance
Key projects we've provided security for: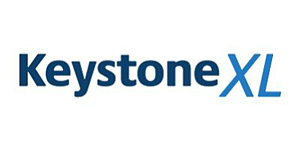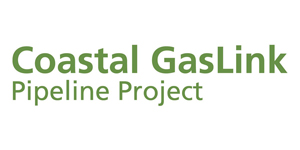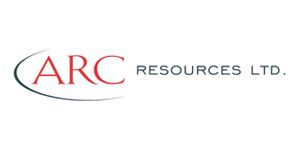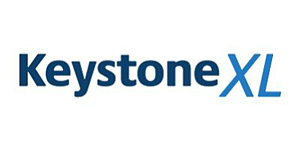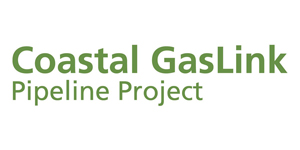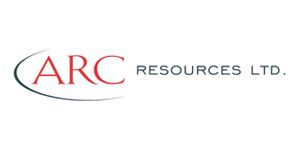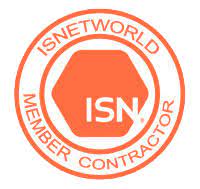 Available 24/7 for all your security requirements